A Disease-Specific Complement to Individual Treatment
By Peter Chappell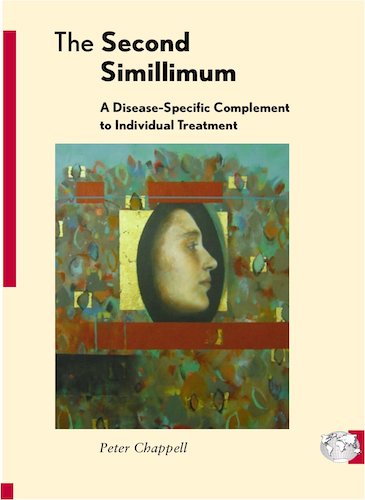 Published 2005
Soft cover, bound
17x24 cm, 216 pages
ISBN 90-807103-3-4
Price: €29,95 excl. mailing costs
Book Summary
This book represents a giant step forward in homeopathic treatment!
In his search for a homeopathic answer to the HIV/AIDS epidemic in Africa, Peter Chappell discovered a new way of designing homeopathic simillima for epidemics and chronic diseases. The results with his PC1 remedy for HIV/AIDS are impressive (See 'Homoeopathic Links' issue 4/2004).
In this revolutionary book he describes the theoretical foundation and practical implications of his discovery. If any book can help you to increase your success in treating chronic diseases (e.g. Parkinson's, MS, Chronic Fatigue Syndrome and dozens of others) and epidemics (e.g. Aids, malaria, tuberculosis) it is this book.
© 2023 Homeolinks Publishers. All Rights Reserved.