The Natural Medicine Guide for Travel and Home
Order Book
Richard Pitt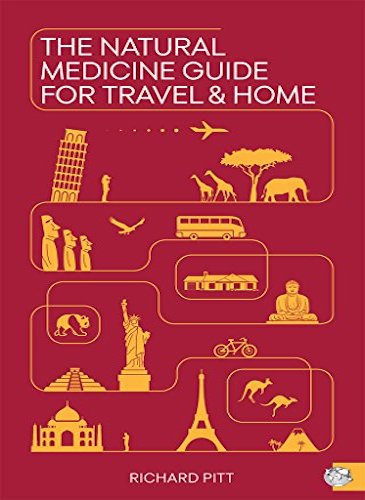 Published 2013, paperback, 12,5 x 20 cm, 304 pages
ISBN/EAN 978-9490453084
Price: €17,50 (± US$20, £13) excl. mailing costs
Book Summary
One of the most important concerns for all of us is our health, especially when traveling and in unfamiliar places. Having knowledge at your fingertips on how to look after yourself, and friends and family can be crucial, in daily life as well as when traveling. Different forms of natural medicine offer many simple, effective answers to your health concerns. It is empowering to know that you can safely use these solutions when facing health challenges.
The Natural Medicine Guide for Travel and Home gives important information on how to use homeopathic and herbal medicines. It prepares you for all forms of travel, with facts and treatment for many conditions, as well as precautionary measures. It gives information on remedies for both simple and complex conditions, from injuries to jet lag, diarrhea to dehydration, typhoid to bites, burns to poison ivy, miscarriage to appendicitis, diaper rash to shingles, and much more, including tropical diseases.
Prepare well for travel. Meet your health challenges both at home and away with The Natural Medicine Guide for Travel and Home. Restore your health naturally.
"This book combines Richard's talents as a healer and homeopath with his experience as a savvy traveler. It is full of useful information to help you stay healthy wherever you are travelling around the world - and should be tucked into every suitcase or backpack."
Jo Daly CCH Homeopath and Teacher, California, USA
"A very complete and well thought out natural medicine guide that is practically useful for traveling as well as in the home. "
Harry van der Zee MD, Homeopath and Author, Groningen, Holland
"Richard is no armchair travel author. His extensive travels on several continents practicing and promoting homeopathy make him a true expert on the topic of natural medicine on the road. This book is going with me everywhere I go from now on."
Sue Anello CCH RSHom(NA) Homeopath and Teacher, New York, USA
© 2022 Homeolinks Publishers. All Rights Reserved.